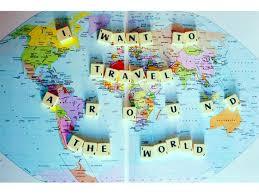 For most of us, we aren't going to travel all our lives and doing a long trip is usually unique.
Two people can do exactly the same journey and have a totally different experience at the end. Your state of mind is the most important thing that is going to shape your trip.
Like all travellers, I want to have crazy memories, I want to be grateful forever, I want stories to tell my kids… and I'm working on it everyday.
Here is a list of tips I can give you after almost 10 months of traveling.